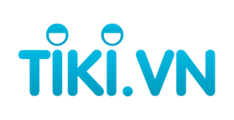 Description
Lead Legal Team in legal matters.
Consider and review contracts and internal documents of all department/division.
Research laws and consult legal issues related to all departments to ensure compliance with law
Consult BOD, plants, depts regarding to legal act.
Review and update standard contract conditions to reflect local laws
Work closely with outsource Legal Service for company licensing.
Solve legal disputes as authorized representative
Contact and work with relevant authorities
Consult and perform M&A procedures
Manage shareholders list of Company
Prepare and organize shareholders meeting; draft meeting minutes, resolution and other documents.
Do other duties as needed.
Requirements
Graduated from Law University
Have at least 4 years working in legal area as legal executive for lawyer firm or FIEs or in e-commerce area;
Good at speaking, writing, listening English (C Level), able to work independently
Good Listen & communication skills, work independently, posess logical thinking and negotiation skills, can perform and deliver under high pressure
Benefits
Competitive salary
Dynamic, open and challenging working environment
Modern office, cafeteria; library; computer gaming, HD TV platforms
Performance review (twice a year), 13th month pay
Annual health check-up and premium healthcare
Special internal programs for Tikiers
Do you have a LinkedIn account? Import your resume and save time!
Upload your photo
Please provide an image in PNG, JPG or JPEG format.