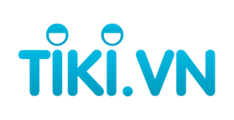 Supplier Management Executive
Description
- Working with buyers and supplier to ensure compliance.
- Organize and develop the process of managing the performance of suppliers (including delivery lead-time, delivery on-time performance, delivery completion,..).
- Analyze key performance metrics to root cause performance issues and drive change.
- Report performance trends and improvements to senior manager.
- Work cross functionally with groups company-wide, including Category Management, Buying, Data Integration, and Warehouse Fulfillment.
Requirements
- Proactive in working
- Eager to learn and work
- Strong analysis skills and knowledge of office skills ( Microsoft Excel, Google Drive, ...)
- Strong communication skills
- Logical thinking and innovative mindset with well-developed interpersonal and leadership skills
- Experience in Merchandising is a plus
- Be self-driven and self-motivated
- At least 2-year working experience
- A Bachelor's Degree with previous experience in e-commerce a plus
Benefits
- Competive salary
- Dynamic, open and challenging working environment
- Modern office, cafeteria; library; computer gaming, HD TV platforms
- Annual health check-up and premium healthcare
- Special internal programs for Tikiers
- Performance review (twice a year), 13th month pay based on performance
Do you have a LinkedIn account? Import your resume and save time!
Upload your photo
Please provide an image in PNG, JPG or JPEG format.