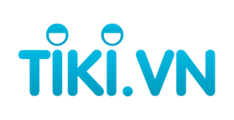 Description
What you will do:
Responsible for acquisition and re-targeting campaigns setup, on-going optimization, and reporting
Daily management and optimisation of paid campaigns across Facebook platforms.
Work closely with Facebook SEA team to learn best practices on optimization, new creative solutions, integration.
Lead day-to-day operation and management of all paid social efforts.
Plan and execute A/B test constantly to optimize the best result.
Analyse and optimize. Use all analytical tools to manage and improve campaign performance
Test Ads with new messaging, video content and landing pages to optimise key metrics like click-through-rate, ROAS and profitability
Stay ahead of new ad products and technology advancements, understand how to harness them to deliver on business goals and impact media plans
Work closely with Brand & Coms team to understand and support their branding activities on social media
Collaborating with Creative team to produce and identify best performing creative for campaigns
Requirements
What we need from you:
Hands-on experience with native social ad platforms (LinkedIn, Facebook, Instagram).
Excellent analytical, organizational, project management and time management skills.
Think creatively, initiate projects, identify and resolve problems
Attention to detail and the ability to effectively multi-task in a deadline driven atmosphere
Excellent command of English
Past experience on ecommerce or retail is preferred.
Benefits
Competitive salary
Dynamic, open and challenging working environment
Modern office, cafeteria; library; computer gaming, HD TV platforms
Performance review (twice a year), 13th month pay based on performance
Annual health check-up and premium healthcare
Special internal programs for Tikiers
Do you have a LinkedIn account? Import your resume and save time!
Upload your photo
Please provide an image in PNG, JPG or JPEG format.