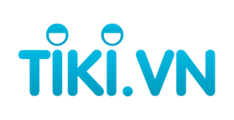 Data Analyst ( Marketing )
Description
What you will do:
Analyse data across marketing channels, build customer insights tailored for relevant audiences
Create marketing reporting framework across customer funnel
Proactively seek out for insights that will support the team on their decision-making process and tackle the most painful points.
Regularly update the team with insightful data and reports as to provide different perspectives on how to improve our efficiency and effectiveness with lean models.
Coordinate across business units, functions, and partners, and deliver results
Requirements
What we need from you:
A Bachelor's Degree with previous experience in e-commerce a plus.
Familiar with Google Analytics.
Knowledge of and willingness to dig deep into digital marketing channels
A data-driven and analytical in mindset. You can look at any spreadsheet and know the right questions to ask to get to actionable outcomes, and you know how to explain data in a digestible way. You have excellent Excel skills. Bonus points if you have SQL, PYTHON, coding, or programming experience.
Data visualization, data mining and modeling is a plus!
High degree of independence, able to solve problems in line with strategic direction with limited day-to-day oversight
Demonstrated ability to handle multiple tasks and work in a fast-moving environment
Benefits
Competitive salary
Dynamic, open and challenging working environment
Modern office, cafeteria; library; computer gaming, HD TV platforms
Performance review (twice a year), 13th month pay based on performance
Annual health check-up and premium healthcare
Special internal programs for Tikiers
Do you have a LinkedIn account? Import your resume and save time!
Upload your photo
Please provide an image in PNG, JPG or JPEG format.