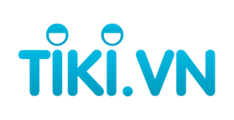 Back-end Developer (Quantity: 09)
Description
Are you a software engineer who:
Loves to work on the trickiest problems on the scale of millions of users?
Never stops figuring out the best practices in programming, or tinker with a new language to broaden your skillset?
Aspires to write quality test-driven code?
Yearns to share your learning and learn from others but your current workplace shows little enthusiasm?
If the answers are yes for all of the above, then this is a chance to join us as a Backend Software Engineer who will help our Selection team on its mission of crafting an awesome experience for users/customers of Tiki who are in the process of deciding what to buy.
What you will do:
Build backend logic for some of the most trafficked touch points on Tiki: Home, Category & Product Detail...
Your responsibilities include:
Write high-performance production code that touch million of users.
Identify low-performance code for refactoring.
Automate manual processes for maximum efficiency.
Optimize code base for peak event scaling.
Support other Engineer teams to deliver critical cross-functional projects.
Why you will want to work here:
Culture that's open for new ideas and sharing.
Freedom to challenge current practices if there're a better ways to get things done.
Opportunities to deliver big impacts are everywhere.
We ship fast. Both products and code!
Requirements
At least 3 years shipping code on high traffic E-commerce websites/apps with complex business logic.
Experience with programming languages like PHP, Javascript,... and databases structure Mysql, Redis.
Knowledge of system architecture.
Understanding of technical debt and how to keep it manageable.
Quick adaption to new environment, willingness to learn.
Benefits
Competitive salary.
Dynamic, open and challenging working environment.
Modern office, cafeteria; library; computer gaming, HD TV platforms.
Performance review (twice a year), 13th month pay based on performance.
Annual health check-up and premium healthcare.
Special internal programs for Tikiers.
Do you have a LinkedIn account? Import your resume and save time!
Upload your photo
Please provide an image in PNG, JPG or JPEG format.