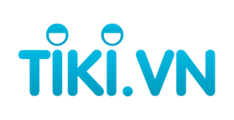 Data Scientist - Data Platform
Description
We are looking for a Data Scientist who will support Tiki to build a fraud detection system. The ideal candidate is adept at using large data sets to find opportunities for product and process optimization and using models to test the effectiveness of different courses of action. They must have strong experience using a variety of data mining/data analysis methods, using a variety of data tools, building and implementing models, using/creating algorithms and creating/running simulations. They must have a proven ability to drive business results with their data-based insights. They must be comfortable working with a wide range of stakeholders and functional teams. The right candidate will have a passion for discovering solutions hidden in large data sets and working with stakeholders to improve business outcomes.
Responsibilities for Data Scientist:
Develop clever algorithms and pragmatic solutions to our automation and optimization problems.
Build high accuracy machine learning models that can learn and optimize performance from vast amounts of data.
Develop metrics to measure the outcome/impact of your introduced solutions.
Work with other members (Data engineer and Data Analytics) to implement and integrate into our existing systems.
Document and improve the solutions over time.
Evaluate and identify new technologies for implementation.
Communicate with our business and technical teams to understand the analytics requirements.
Respond and follow up to incorporate feedback and draw new insights.
Prioritize tasks to meet multiple deadlines.
Why you will want to work here:
We are constantly iterating! There is no such best proposal for anything, no fastest API, no best machine learning models. We design, build, test, ship, and optimize, and test. Just a stream of improvements and tests.
We have data-driven mindset, every point of changes must be tested to gain insights into its impacts on key metrics. It's a long process, but over time, we gradually learn and become confident in our approach.
We love "best practices". Serving important features with high throughput always give us a hitch to research and apply best practices. Any experiment or optimization is always welcomed.
We are both independent and open. We own our products. Technical problems would be discussed internal, but for difficult one, we could request other's help.
Requirements
Good mathematical and statistical background.
Experience creating and using advanced machine learning algorithms and statistics: regression, simulation, scenario analysis, modeling, clustering, neural networks, etc.
Good understanding of machine learning and deep learning methods; in particular, XGBooost, RNN and LSTM
Strong experience with ML/DL frameworks such as Tensorflow, etc... is a must. In particular, must be fluent in converting research papers into production-ready codes
Experience with querying databases either using bigquery or statistical computer languages: Python, R
Some experiences of time series forecasting methods such as (S)ARIMA(X), ETS, etc is a plus
Benefits
Competitive salary and performance review, 13th-month pay based on performance, stock option, Macbook provided.
Open communication with passionate and experienced members.
Challenging working environment.
Easy access to the library with tons of startup, product, UX, coding... books.
Private healthcare insurance.
Annual health check-ups.
Special internal programs for Tikiers when shopping on Tiki.vn (free ship TikiNow service, discount...).
Internal events to bond our mutual understanding & spirit such as team building, team outing, Tiki's birthday, year-end party...
New & beautiful office with a pantry room (with bar), entertainment & gymnastic equipment, yoga rooms, a library and an open space facilitating cross-department communication.